Ravel Pilot Summer 2023
April 23, 2023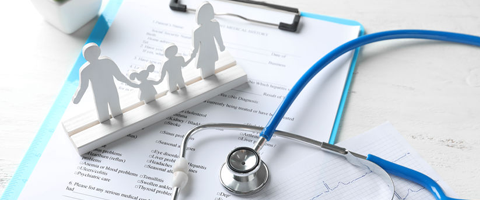 We're excited to announce that we are launching our pilot this summer in Colorado. The pilot will be an opportunity for a select number of patients — up to 30 to start — to work with our vetted Lyme specialists via virtual consults on both diagnostic and treatment protocols. We have gathered together information on the patient benefits of the pilot program, the onboarding process and a general FAQ below.
The pilot will be led by our Chief Medical Officer, Dr. Nathan Morris, MD.
If you're interested in joining the pilot program, or if you have questions that aren't answered below, please reach out to us at jaime@ravel.health or kevin@ravel.health. We look forward to helping you on your journey to health.
- Jaime Intile & Kevin Williams, Ravel Co-Founders
PATIENT PILOT BENEFITS
Everything in one place, built by chronic Lyme patients who've been through it themselves.
Virtual, concierge-style integrative care with unprecedented support from start to finish.
Get matched to vetted Lyme specialists (MD, DO, ND, NP or PA)
Your providers can consult with our Chief Medical Officer, Dr. Nathan Morris, MD, for complex case review and additional guidance and support.
Guaranteed pilot program rates for as long as you remain on the Ravel platform.
Annual membership fee waived.
Provider change fees waived.
Substantial discounts and transparent pricing on diagnostic testing and supplements.
Monthly subscription plans from 30 minutes up to 3 hours of time with your provider via virtual consultations. You choose how to spend your time and money based on your individual health needs.
Direct access to Ravel Co-Founders via email, video calls, phone and text.
Both conventional (e.g., pharmaceutical) and functional (e.g., herbal) treatment options.
Provider responses within 3 business days.
All diagnostics and treatment provided from the comfort of home, saving you time, energy and travel expenses.
Labs, test kits, medications and supplements shipped directly to your door.
Functional nutritionists and mental health therapists will be available during the second half of the pilot.
Simple and easy billing.
Welcome Kit loaded with offers, discounts and products to assist in your healing journey.
HOW THE PILOT WORKS
We're asking for a 6-month commitment from all patients participating in the pilot.
Patients will fill out a brief questionnaire so we can learn more about you and your health journey to this point.
You will then be matched with up to 3 Lyme specialists and choose the best fit for you.
Once you choose your provider, you will select your monthly subscription plan. (At our providers' request, we are requiring a 2-hour appointment for the first month.)
Monthly subscriptions — 30 minutes, 1 hour, 2 hours and 3 hours — can be upgraded or downgraded on a monthly basis after your initial 2-hour appointment. Time slots can be broken down into 30-minute increments and may be used for lab reviews, setting treatment protocols, check-ins and updates, flares, etc.
After a subscription plan is chosen you will fill out a longer questionnaire — including health history, past labs and more — that will aid your provider in your first conversation.
Schedule a virtual appointment with your provider based on mutual availability through the Patient Portal.
Receive substantial discounts on supplements, diagnostic testing and labs and get everything shipped directly to your home.
Although Ravel is cash pay, a superbill can be provided upon request for you to submit to your insurance for possible reimbursement.
If for any reason you and your provider are not a good match, we will work to find you a new Ravel provider at no charge.
FAQs
Will Ravel accept insurance?
No, Ravel will be cash-pay only, however, we will provide a superbill that you can submit to your insurance company for possible reimbursement.
How will care be provided?
All care will be provided virtually, from the comfort of a patient's home. You can communicate with your provider via phone, video call or email.
Can anyone use Ravel?
While Ravel was created to help people with chronic Lyme and Tick-Borne Disease (and those suffering from acute cases of course as well), there are certain types of patients Ravel was not designed for. If you have cardiac issues or have been dealing with suicidal thoughts, our virtual platform isn't a good fit. In those cases, please reach out to your primary care physician for a specialist referral or call 911 in an emergency.
How much does Ravel cost?
One of our core values is transparency, so we will always clearly state our costs. Even if we raise these post-pilot, you will be locked into these intro rates for as long as you stay on as a patient:
Annual Membership Fee Waived (normally $49/year)
This fee covers access to curated, vetted and licensed Lyme-literate physicians, discounts on supplements/meds/labs/test kits and members-only content.
Provider Change Fees Waived (normally $49 per change)
During the pilot, if for some reason your initial provider match is not a good fit, we'll work with you to match you with a new provider at no charge.
Monthly Subscription Options
30 Minutes: $95
1 Hour: $180
2 Hours: $345
3 Hours: $510
Monthly subscriptions are dedicated chunks of time you can use with your provider. Time slots must be used in at least 30-minute increments. So for example, if you were at 2 hours, you could use your allotted hours all at once (e.g., for an initial intake), you could break it into 4 separate visits of 30 minutes each, or any combination that adds up to 2 hours. You can upgrade and downgrade your monthly subscription as needed after the first month and it will take effect the following month.
Testing/Diagnostics
Testing is not included in the monthly subscription cost, however, patients will receive significant discounts negotiated by Ravel.
Medications and Supplements
Medications and supplements are not included in the monthly subscription cost, however, patients will receive significant discounts negotiated by Ravel.
Will you offer both conventional and functional care?
Yes, based on your personal philosophy, you will have the option of working with a conventional provider (e.g., pharmaceuticals) or with a functional provider (e.g., herbals), or a hybrid between the two.
Who are the providers on your platform and what are their designations (i.e., MD, DO, ND, NP, PA)?
For reasons we'll go into below, all of our providers are referred to by their first name only (e.g., Dr. Nathan). Please note that all Ravel providers have been interviewed by our Chief Medical Officer, are currently either MDs, NDs, or NPs, and have had the following vetting done: 1) Fingerprint-based criminal history record check in connection with physician licensure 2) License status verification 3) Colorado Medical Board (CMB) review for disciplinary action taken by other state agencies, federal agencies and medical boards.
In addition to the above, all providers have a direct line to our CMO to discuss cases, as well as each other during monthly Grand Rounds, where complex cases are brought before the group.
Each patient will be matched with up to 3 providers based upon the state in which they live (i.e., Colorado for the pilot), along with their responses to the Initial Patient Questionnaire. This is our way of ensuring an appropriate match by combining an individual patient's needs with a provider's experience, areas of expertise, and treatment philosophy.
We do not give out further identifying information on the providers other than what is listed on their Ravel profile. The reason for doing this is two-fold:
We want to avoid a patient choosing a provider based solely on name recognition or designation.
We want to be fair to all providers and ensure that everyone is being matched with patients equally.
Patients will have an opportunity to change providers, with reasonable cause, for a small change fee (waived for the Colorado pilot).

During the pilot, we will solicit feedback from patients to track the progress and performance of each provider. If a provider is no longer in alignment with our core values, we will address the situation individually and decide how to move forward from there.
Our goal will always be to maintain the highest standards of care.
How do you vet your providers?
We currently have a 4-step process for vetting providers (all of our Lyme specialists will be either MDs, DOs, NDs, NPs or PAs):
The Ravel founders have an initial call with potential providers, explain our platform and model and get the initial background of the provider.
If we think it could be a good fit, the provider will do an introductory call with our Chief Medical Officer, who has a more in-depth conversation around education, training and history of working with Lyme/TBD patients.
If a provider makes it to Step 3, they then fill out a detailed questionnaire so we have a complete written history, including their licensing information.
Prospective providers will then do a final interview with our CMO for the pilot.
After all of the above steps are complete, if the provider meets our standards they will be offered a contract to provide services through Ravel Health.
What is your overarching care philosophy?
Our aim is to meet patients wherever they are in their health journey, offering both conventional and functional paths to healing. We've experienced the pain points first-hand, and we'd like to simplify and streamline access to care, all while making it more affordable for patients.
Perhaps most importantly, we want to have your back. We believe your symptoms are real. We know it's not "all in your head". You're not alone, and we're here to help support and guide you back to optimal health.
What ages do you treat?
Ages treated will differ by provider. Some specialize in pediatrics, while others do not work with children. Ravel Health will ensure an appropriate match when pairing patients with providers during the pilot.
Do you treat families?
Yes, our providers do treat families. And we'll make every effort to ensure all family members are treated by the same specialist, unless you request otherwise. Just a note though that not all of our providers treat children. Ravel will take this into account as we do matching for the pilot, ensuring your provider is comfortable treating whatever ages your children are.
What testing, meds and supplements will be available?
Currently providers have access to everything under the sun, which might sound good on paper, but can add up quickly and contribute to radically different diagnostic and treatment protocols.
We have vetted all of our lab, med and supplement partners, and will be offering only the most science-backed, peer-reviewed options. Your Ravel providers will work within this framework, but personalize and customize treatment that is specific to you.
Can I provide past labs and test results?
Yes, you will be able to upload past lab tests and results through your Patient Portal.
How do I schedule consults with my provider?
Once you are matched and have filled out the intake questionnaire, you can work with your provider to schedule based on mutual availability. Your provider's calendar openings will be accessible through the Patient Portal and you can schedule through there as needed on a monthly basis.
What happens if I don't use my block of time in a given month?
Ravel uses a monthly subscription model based on the amount of time you think you'll need. Like any subscription, a monthly gym membership for example, if you don't use it in a given month you are still charged. Ravel will work the same way, so please be sure to utilize the blocks of time you're paying for.
Will there be any other specialists available on Ravel?
Yes, during the pilot Ravel will be bringing on Lyme-literate functional nutritionists, as well as Lyme-literate mental health therapists. We're strong believers that it takes a village and that more minds are better than one. During the latter half of the pilot, you'll have the option of adding a nutritionist or therapist on an a la carte basis.
Can I stay on Ravel just to get the med/supplement and lab/testing discounts?
Yes, however, you must maintain at least a 30-minute subscription to retain access to the discounts. We want to ensure your provider is aware of what you're taking, especially if anything changes as part of a protocol or maintenance regimen.
Will you offer in-person visits through Ravel?
No, there will be no in-person office visits offered through Ravel at this time. It might be something Ravel Health looks at in the future, but will not be available in the near-term.
What is your cancellation policy?
For the pilot, we are asking that all patients commit to at least 6 months, as it takes time to see change and to adjust treatment as needed. We would also like to capture your feedback so we can provide the best experience possible. If after 6 months you decide to cancel, you can do so at any time, however your spot will be filled with the next person on the waitlist and you won't have further access until we officially launch.
Who do I contact if I have questions? And what hours are you available?
For medical questions, please contact your provider who, generally speaking, will be available during work hours (e.g., 9 a.m. - 6 p.m. MT). We know open communication can be a major pain point in the Lyme and tick-borne disease world, so we've asked our providers to respond within 3 business days, even if it's just to let you know how their schedule is looking, so please give them that window before contacting us.
If you don't hear from them within that timeframe or if you have any questions on the company, the process, the billing or anything else, please contact us at our personal emails and/or phone numbers. We will aim to get back to you within 24 hours or less.
Jaime Intile — jaime@ravel.health | 303.929.2148
Kevin Williams — kevin@ravel.health | 303.587.1160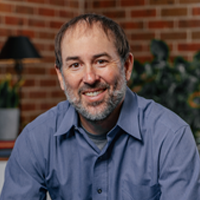 By Kevin Williams
Co-Founder